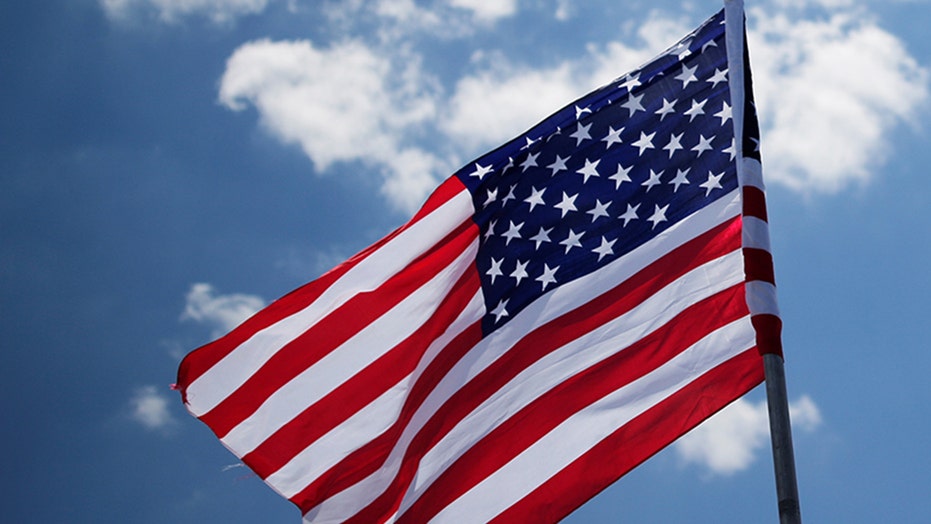 Media top headlines July 6
New York Times getting hit by critics and lawmakers for suggesting U.S. flag is now 'alienating some,' NPR decrying the Declaration of Independence as a document with 'deeply ingrained hypocrisies,' and an NBC News historian fawning over Biden round out today's top media headlines
MSNBC contributor Eddie Glaude Jr. rolled his eyes at critical race theory foe Christopher Rufo during a debate Tuesday as he expressed concerns over kindergartners being exposed to a book that attacks "whiteness."
In response to Glaude's claim that he was narrowly focused on bashing critical race theory as part of a broader effort to make it and other left-wing ideas unpopular, Rufo told MSNBC's "Morning Joe" he cared "deeply" about the substance of what's being taught in the nation's schools.
"I've written policy papers, white papers, I'm deeply concerned about the substance," Rufo said. "What I'm concerned about and what millions of parents are really concerned about is things that are happening in hundreds of public schools in Illinois and Chicago, where they're teaching children as young as kindergarten that whiteness is the devil and attempts to lure people into it with the promise of stolen land and stolen riches. That's a book being used in hundreds of schools, and people don't think that's right."
As Rufo spoke, the liberal Princeton professor rolled his eyes in annoyance.
After a clip of the exchange was posted to Twitter, Rufo linked to articles to back his claim. He was referring to a picture book called "Not My Idea: A Book About Whiteness," which HuffPost recommends as one of the top "anti-racist books for kids and teens." It's the subject of a federal lawsuit by one Illinois middle-school teacher who says it teaches White children to "hate themselves."
Glaude followed up on Twitter that he found Rufo's conduct "insidious."
Rufo responded that he was troubled by the conduct of schools teaching youngsters that "whiteness" was wrong, "but you are free to disagree."
Rufo, a scholar at the Manhattan Institute, and Glaude had a far more peaceful exchange than in Rufo's last appearance on MSNBC. Last month, he was a guest on far-left host Joy Reid's program, where the anchor was panned by critics for repeatedly interrupting and condescendingly calling him "dear."
"You can teach about slavery, discrimination and racism without using critical race theory. Critical race theory, in simple terms, is an academic discipline that holds that the United States was founded on racism, White supremacy and patriarchy and that those forces are still at the root of our society today," he said. "It's a radical philosophy that's rooted in Marxism and is frankly inappropriate as a pedagogical framework for teaching children."
Host Joe Scarborough told Glaude that liberal media members and "huge contributors to the Democratic Party" had relayed to him that they were concerned about elite private schools teaching youngsters to define themselves by race.
"We're going to make mistakes. There are going to be extremes, there are going to be moments of overreach, I grant that. But part of what we have to do in this moment, Joe, and we've talked about this, is to confront the ugliness of who we are," Glaude said.
Source: Read Full Article