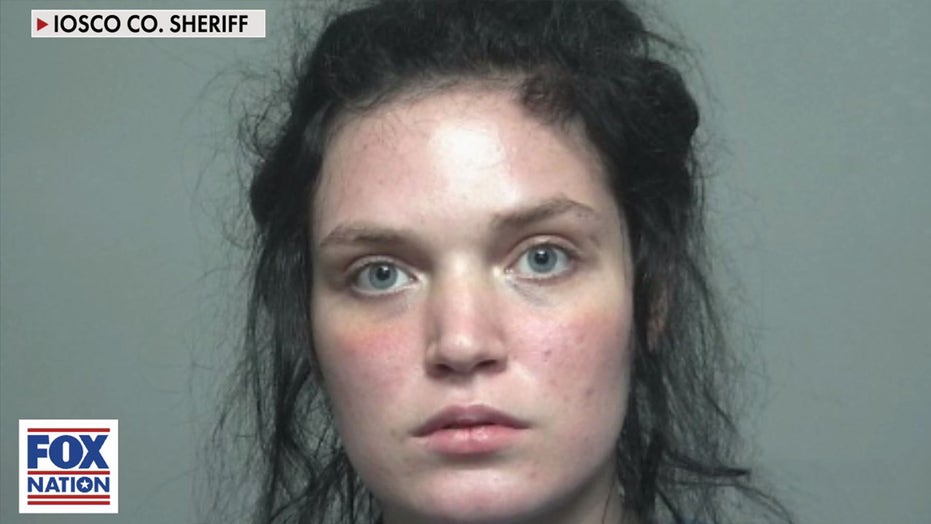 Mother claims SpongeBob made her kill her own daughter in troubling new 'Crime Stories'
Nancy Grace sits down with Cole Watermen, Dan Corsentino and Dr. Kendall Crowns to discuss how the body of 3-year-old Sutton Mosser was found.
"SpongeBob made me do it."
In a new episode of Fox Nation's "Crime Stories with Nancy Grace" the podcast's host and her guests attempt to unravel the chilling story of a Michigan mother who told police that the cartoon character SpongeBob SquarePants instructed her to stab and kill her 3-year-old daughter.
"I've prosecuted a lot of violent crimes on children and those crimes are the ones you never forget," said Grace during the podcast.
22-year-old Justine Johnson, who has been charged with felony murder and first-degree child abuse, is accused of killing and disposing of the body of Sutton Mosser. She claims that during heroin withdrawals she received "messages" from the TV threatening to kill her if she did not kill her own child.
Johnson's defense team is likely to buckle down on an insanity defense for their client. Official transcripts purport that Johnson told authorities she was going through drug withdrawals, accompanied by weeks of insomnia and hallucinations before her daughter's death.
But, Grace says much of the evidence and statements from Johnson "completely torpedo" any chance of a not-guilty-by-reason-of-insanity plea occurring. To learn Grace's reasoning and more about the intricacies of this "heinous" crime, you can watch the podcast on Fox Nation.
Source: Read Full Article