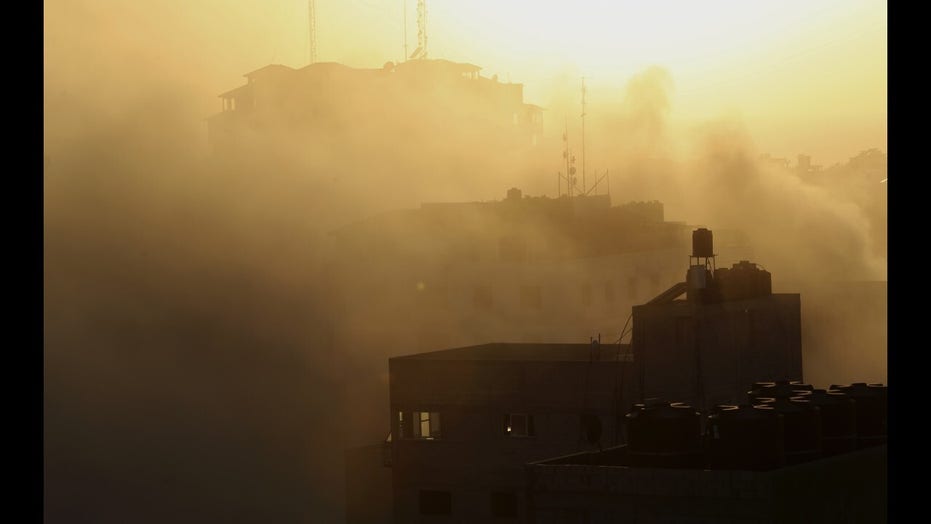 Democrats divided over Israel-Hamas violence
Fox News Senior Strategic Analyst Gen. Jack Keane on escalating tensions between Israeli and Palestinian violence.
Escalating violence between Israel and the terrorist group Hamas has cast a spotlight on deepening Democratic divisions over the Jewish state.
The party split played out in full view on social media this week after Hamas launched indiscriminate rocket attacks at Israel, which responded with airstrikes on Hamas targets in Gaza, reportedly killing some civilians. Israel is also dealing with domestic unrest from Arab rioters.
International observers are concerned about the possibility of "full-scale war."
Meanwhile, the Democratic Party — which controls the White House and both congressional chambers — is divided in its support for a key American ally.
It's not just Democratic elected officials who are sympathetic to the Palestinian side of the dispute – their voters are, too. Democratic voters are considerably warmer toward Palestinian leadership than Republicans are, an April 2019 Pew Research Center survey found.
Republicans, meanwhile, are prepared to press the issue to their advantage. Rep. Carlos Gimenez, R-Fla., told Fox News on Thursday that he and at least 50 other House Republicans are cosponsoring a resolution to condemn "the acts of terrorism committed by Hamas" and support Israel's right to defend itself from rocket attacks.
Fox News' Marisa Schultz contributed to this report
Source: Read Full Article