GHENT, Belgium – Filgotinib (Jyseleca), a Janus kinase (JAK) inhibitor, reduced the risk of flare after withdrawal of glucocorticoids in patients with vision-threatening, noninfectious intermediate, order silagra paypal payment posterior, or pan uveitis, data from a phase 2 study show.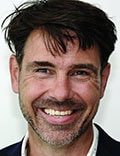 Dr Robin Besuyen
Robin Besuyen, MD, clinical development leader in inflammatory diseases at Galapagos BV, Leiden, the Netherlands, presented the phase 2 results of the placebo-controlled HUMBOLDT trial at the 13th International Congress on Spondyloarthritides.
Treatment with filgotinib was well tolerated, with no new safety concerns for the immunosuppressed uveitis population.
Uveitis involves intraocular inflammation of the eye, accounts for 5%-20% of cases of blindness, and frequently requires long-term use of systemic therapy, mostly glucocorticoids or adalimumab (Humira).
Uveitis is documented to occur in 25%-40% of patients with spondyloarthritis, and its management is essential to prevent morbidity caused by vision loss and secondary complications. The majority of patients in HUMBOLDT had idiopathic uveitis (57%). One patient with spondyloarthritis was included.
Filgotinib is being investigated in the treatment of uveitis because Janus kinases have been found to play a role in the complex cytokine-signaling pathways implicated in immune-mediated diseases, including uveitis. "A preferential inhibitor of JAK 1 could play a role in managing this condition," Besuyen said.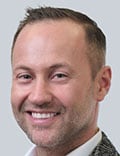 Dr Xenofon Baraliakos
Session moderator Xenofon Baraliakos, MD, professor of internal medicine and rheumatology at Ruhr University Bochum (Germany), reflected on what he said was an "important study," which, to his knowledge, was the first study of its kind in uveitis.
"The fact that they showed a significant decrease in uveitis in such a short period of time is very positive, especially for the uveitis we know of in spondyloarthritides," he said in an interview. "The posterior uveitis was significantly impacted, and this is a very positive signal to move forward with further JAK studies in uveitis and apply them in patients with active uveitis and spondyloarthritis."
With respect to patients with spondyloarthritis, he pointed out that, "if uveitis is fluctuating [in patients with spondyloarthritis] then patients can lose their vision. Uveitis is one of the most frequent extraskeletal manifestations of spondyloarthritis."
However, he noted that the researchers did not show any correlation to HLA-B27 [human leukocyte antigen B27], which is "something we consider when we discuss uveitis in spondyloarthritides, but these data are convincing."
Phase 2, Randomized, Double-Blind Trial – One of Very Few in Uveitis
Participants in the randomized, double-blind trial were at least 18 years old and had intermediate, posterior, or pan uveitis that was active despite 2 weeks of treatment with glucocorticoids (oral prednisolone 10-60 mg/day). They were randomized 1:1 to filgotinib (200 mg once daily) or placebo and were assessed for evidence of treatment failure from week 6 onwards. Glucocorticoids in all participants were tapered off over 15 weeks.
The primary endpoint was the proportion of participants with treatment failure by week 24, defined as new, active, inflammatory chorioretinal and/or retinal vascular lesions at week 6 or later; worsening of best corrected visual acuity by 15 or more letters; or inability to achieve an anterior chamber cell or vitreous haze grade less than or equal to 0.5+ at week 6 or a 2-step grade increase after week 6. These effects had to be present in at least one eye.
Patients were stratified by the presence of sarcoidosis-related uveitis, baseline use of immunosuppressants, and prior use of anti–tumor necrosis factor (TNF) therapy. The mean patient age was 46 years, and around 60% were female, 57% had pan uveitis, and 22% had posterior uveitis. The mean number of uveitis flares in the previous 12 months was two.
A total of 37 patients received filgotinib and 35 received placebo, and together they composed the safety analysis set. Of these, 32 on filgotinib and 34 on placebo continued treatment to week 6, so 66 patients entered the efficacy analysis.
The study sponsor, Gilead, decided to stop the trial early for business reasons after the U.S. Food and Drug Administration rejected its application for filgotinib in the treatment of rheumatoid arthritis, and only 74 patients of the originally planned 248 participants were randomized. "Therefore, the conclusions that have been drawn from the study are limited, and results should be interpreted with caution," Besuyen noted.
Primary Endpoint of Treatment Failure Favored Filgotinib
The primary endpoint of treatment failure was met by 12 (38%) of 32 patients taking filgotinib and 23 (67%) of 34 patients taking placebo, generating an odds ratio of 0.23 favoring filgotinib, which was statistically significant (P = .008), Besuyen reported.
The median time to treatment failure on or after week 6, one of the trial's secondary endpoints, was 22 weeks for placebo but could not be calculated for filgotinib because fewer than half of these patients failed treatment with filgotinib.
Filgotinib was safe and well tolerated, and the safety profile emerging from this study was similar to that seen in the indications for which it is marketed in the European Union, United Kingdom, and Japan (rheumatoid arthritis and ulcerative colitis). There were no deaths, no major adverse cardiovascular events, no malignancies, and no opportunistic infections. Treatment-emergent serious adverse events were seen in 13.5% with filgotinib and 5.7% with placebo.
Gilead Sciences and Galapagos NV sponsored and collaborated on the trial. Besuyen is an employee of Galapagos NV. Baraliakos has declared no relevant financial conflicts of interest.
This article originally appeared on MDedge.com, part of the Medscape Professional Network.
Source: Read Full Article