Market players said NBFCs and HNIs are recalibrating their plans based on the changing dynamics.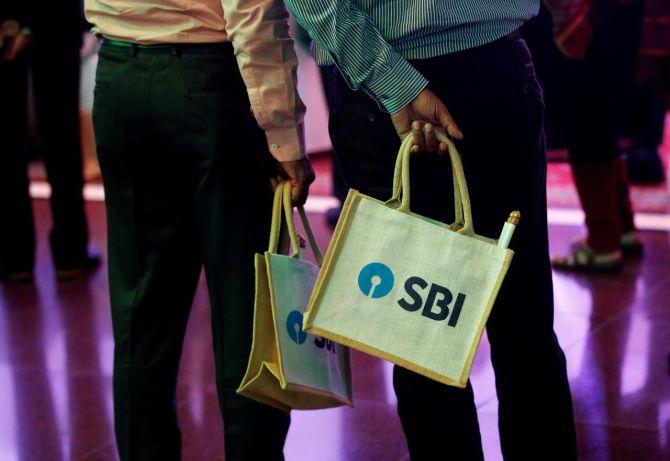 Non-banking financial companies (NBFCs) that help high net worth individuals (HNIs) place leveraged bets for initial public offerings (IPOs) are seeing their plans go awry because of the risk-aversion caused by the coronavirus outbreak.
Anticipating huge demand from wealthy investors, financial firms had borrowed heavily.
However, they now fear their funds could remain underutilised.
NBFCs typically mobilise funds to fund IPO bets by issuing commercial papers (CPs).
They lend to HNIs at a spread between 3 per cent and 5 per cent.
The fund mobilisation is done by gauging the demand scenario, which was strong for SBI Cards until last week as grey market premiums were as high as 50 per cent of the IPO price of Rs 750-755 per share.
However, the premium more than halved following the selloff in the market, which saw the frontline indices drop 8 per cent in seven days.
Market players said NBFCs and HNIs are recalibrating their plans based on the changing dynamics.
"The subscription levels in the HNI category will not be according to initial estimates.
"NBFCs that have committed to borrowing are caught on the wrong foot.
"Those who can lower their borrowing plan are doing so," said an official with an NBFC.
The HNI borrowing is based on the estimated demand for the IPO and expected listing price. If the expected listing price is high, HNIs borrow more to get the desired allotment.
If the estimated listing gain is low, they refrain from placing higher bets.
For instance, the HNI category of IRCTC was subscribed 350 times. NBFCs made huge gains as they provided funding worth Rs 35,000 crore.
HNIs also made a killing as the stock more than doubled on debut.
"Some NBFCs were expecting IRCTC-kind of demand for SBI Cards. However, the oversubscription will be much lower, hurting demand for IPO financing," said an investment banker.
SBI Cards IPO was subscribed 87 per cent on Tuesday with the bulk of demand coming from small investors.
The qualified institutional buyer (QIB) segment was subscribed 21 per cent and the HNI segment was subscribed 47 per cent.
The QIB book closes on Wednesday while other categories will remain open till Thursday.
Market players say HNIs will take cues from QIBs.
If the QIB subscription is modest, they might call off some of their leverage bets, said the banker quoted earlier.
Photograph: Shailesh Andrade/Reuters
Source: Read Full Article