Bharti Airtel on Tuesday announced that it has scrapped the minimum recharge plan of Rs 99 in seven circles — Andhra Pradesh, Bihar, Himachal Pradesh, Karnataka, Northeast, Rajasthan, and Uttar Pradesh (West).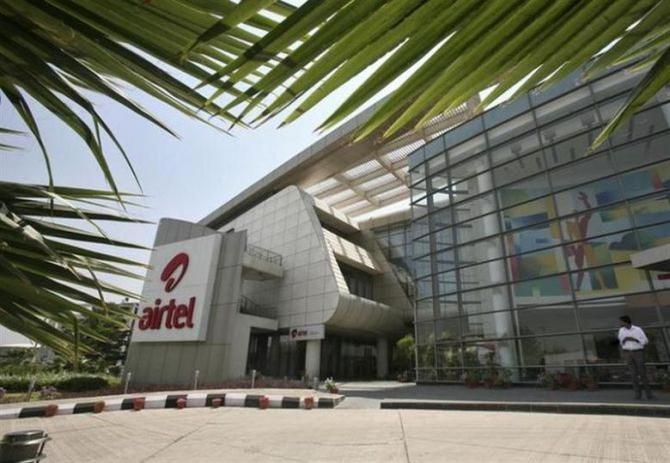 In these circles, the price of the entry-level plan now would be Rs 155.
This 57 per cent increase in Airtel's entry-level plan comes two months after the telco discontinued the Rs 99 plan in Haryana and Odisha in November last year.
The latest development paves the way for a similar hike in 13 other circles, analysts believe. India has 22 telecom circles.
The aforementioned seven circles to see a hike have 152.2 million Airtel users, or 41.6 per cent of Airtel's 365 million customers nationwide as on October 31, 2022, calculations based on the latest available telecom subscription data by the Telecom Regulatory Authority of India (Trai) showed.
However, the share of users availing of the minimum recharge plan is unknown in these circles.
The Rs 99 segment accounts for 7-8 per cent of the overall mobile revenue of Airtel.
The Rs 99 plan offered 200-megabyte data and calls at the rate of Rs 2.5 paise per second.
This has been replaced with an unlimited calling plan, a move that has been long planned given almost all user categories now expect unlimited calling.
"In line with our focus on providing a better customer experience, we have discontinued the metered tariff and introduced an entry-level plan of Rs 155 with unlimited voice calls, 1 GB of data, and 300 SMS.
"Customers can now use this plan with no constraints. We believe this plan will provide greater flexibility, convenience, and superior value," an Airtel spokesperson said on Tuesday.
ARPU considerations
Airtel's latest move is part of its efforts to raise its average revenue per user (ARPU) since 2021 when the company last hiked tariffs before the introduction of 5G.
The company's revenue growth initially got a leg-up after a 20 per cent tariff hike in November 2021, but its recent focus on cornering the 5G market has increased the need for faster business growth.
Raising ARPU remains a key priority for the company, Gopal Vittal, Airtel's managing director and chief executive officer, said after the company's Q2 results.
ARPU has come into focus for both Airtel and Reliance Jio as they spread their 5G networks across India.
In Q2 of 2022-23, Airtel's ARPU grew over 24 per cent year-on-year to an industry high of Rs 190.
However, the average ARPU from Airtel's entry-level plan was more than the minimum recharge amount; this could be because of many customers recharging their subscriptions more than just once, analysts said.
The Indian telecom sector has one of the lowest ARPUs per month. Service providers have said reviving the sector would depend to a large extent on a higher ARPU.
The industry's ARPU average was at Rs 127.12 per month for the quarter ended March 31, 2022, according to last performance data issued by Trai.
Now, analysts expect more tariff hikes given the slowdown in revenue growth in the absence of tariff hikes, at a time when both Airtel and Reliance Jio are undertaking significant investments in the 5G rollout.
IIFL Securities analysts said in a recent note that 4G prepaid tariff hikes would happen in mid-2023.
Source: Read Full Article